A different approach which IMHO works very well. The author is Raffaello Pantucci, from RUSI and a SME on lone actor(s) / lone wolves. He explains:
Quote:
...explains the theory behind lone-actor terrorism and what we know about lone actorsí effectiveness, motives and behaviours that could help us to better understand and disrupt future attacks.
Link:
https://theconversation.com/comic-ex...errorism-86774
An example of the comic approach.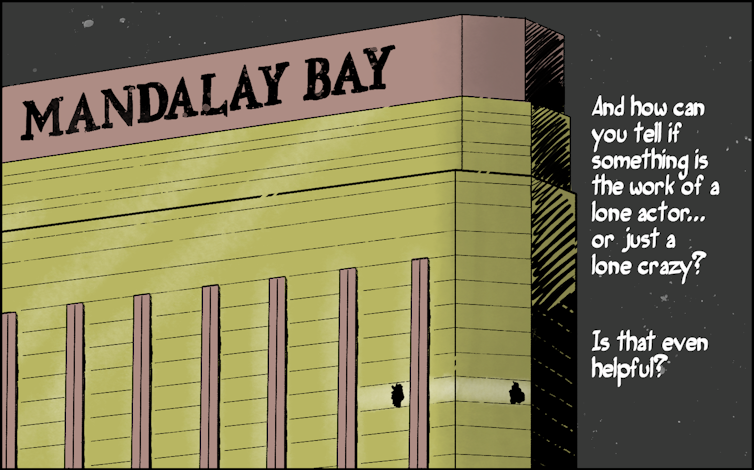 There are two separate thread on lone actors:
Lone Wolves in the USA (new title)
and
Lone Wolves: outside the USA